AJA: ROVORX-SDI UltraHD/HD HDBaseT Receiver to 6G/3G-SDI and HDMI
Key Features
4x 6G/3G-SDI outputs support video and embedded audio for incredible multi-format compatibility
8-Channels (4 pairs) of SDI embedded audio supported
DA Mode for distributing 6G/3G-SDI UltraHD and HD signals from HDBaseT sources
HDMI simultaneous output for UltraHD and HD displays
REF in/out that can be genlocked with other broadcast gear
USB port for software configuration of SDI settings
Power over HDBaseT (PoH), allowing RovoCam to be powered remotely from its physical location
AJA: UltraHD/HD HDBaseT Receiver to 6G/3G-SDI and HDMI
RovoRx-SDI is an UltraHD/HD HDBaseT Receiver with four integrated 6G/3G-SDI outputs and HDMI video and audio outputs specifically designed to receive RovoCam's output. Receive the RovoCam's video and audio up to 100m away from the camera, and output to SDI monitors, routers and recorders and HDMI TVs and devices. RovoRx-SDI also offers a DA (Distribution Amplifier) Mode for extensive output options. The HDBaseT connector on RovoRx-HDMI supports camera uncompressed video, audio, power, and control, all over a single Cat 5e/6 cable, greatly simplifying cabling and systems integration.
Flexible Connectivity
RovoRx-SDI offers a lot of power for HDBaseT workflows, receiving uncompressed video and audio, offering bidirectional VISCA support and PoH for powering RovoCam, all across a single Cat 5e/6 cable. With multiple 6G/3G-SDI outputs as well as HDMI, your options for distribution of RovoCam's UltraHD or HD imagery simplify any project's needs.
HDBaseT (RJ-45), Analog Video reference terminating Input
4x 6G/3G-SDI Outputs
1x HDMI 1.4 Output
1x RCA Stereo Output
1x REF In/Out
1x 3.5mm TRS Input for RS-232 bidirectional signals
1x RS232 for RovoControl software
Distribution Amplified
RovoRx-SDI uniquely offers a DA Mode for Distribution Amplification output of incoming HDBaseT video sources.
DA Mode allows one HDBaseT video source to be output via multiple 6G/3G-SDI connections, opening up the opportunity for simultaneous recording, routing and display of RovoCam imagery.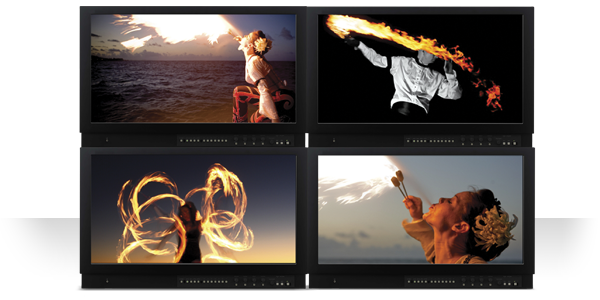 Power Up
PoH or Power over HDBaseT is a lifesaver for those working on live events, in studios and other signal sensitive environments. By supplying RovoCam's power from a remote location, signal interference is mitigated and cabling is greatly simplified. RovoRx-SDI can provide power to RovoCam or to third party HDBaseT transmitters, all across a single category cable alongside video, audio and control signals.
Tech Specs
---
Video Formats
• (UltraHD) 3840 x 2160p 25, 29.97
• (HD) 1080p 50, 59.94
• (HD) 1080i 25, 29.97
• (HD) 720p 50, 59.94
• (SD) 625i
• (SD) 525i
---
Video Input
• HDBaseT (RJ-45), Analog Video reference terminating input
---
Video Outputs
• HDMI 1.4b, No EDID negotiation, No embedded audio
• 6G-SDI output on SDI 1-4
• 4 x 6G-SDI while in "DA Mode"
• UltraHD 3840 x 2160p 25, 29.97
• UltraHD 4:2:2 or 4:4:4 (4 x BNC)
• UltraHD LFR 3.0 GB 2SI (2 x BNC)
• UltraHD LFR 1.5 GB 2SI (4 x BNC)
• 3G-SDI (Level A or B)
• (HD) 1920 x 1080p 50, 59.94
• HD-SDI
• (HD) 1920 x 1080i 50, 59.94
• (HD) 1280 x 720p 50, 59.94
• SD-SDI
• (SD) 625i 50
• (SD) 525i 59.94
---
Video Displays
HDBaseT Cable Run Performance for 4K/UltraHD/HD
W x H
Frame Rate
Color
Sampling
Max. Cable Length
Max. Bit
Depth
Cat 5e/6
Cat 6a/7
1920 x 1080
< 30 fps
4:2:2
100 meters
100 meters
16-bit
> 30 fps
4:2:2
100 meters
100 meters
12-bit
4:2:2
70 meters
100 meters
16-bit
2048 x 1080
< 30 fps
4:2:2
100 meters
100 meters
16-bit
> 30 fps
4:2:2
100 meters
100 meters
12-bit
4:2:2
70 meters
100 meters
16-bit
3840 x 2160
< 30 fps
4:4:4
70 meters
100 meters
8-bit
> 30 fps
4:2:0
70 meters
100 meters
8-bit
4096 x 2160
< 30 fps
4:4:4
70 meters
100 meters
8-bit
> 30 fps
4:2:0
70 meters
100 meters
8-bit


---
Audio Output Digital
• 2-Channels (1 pair) of SDI embedded audio supported
• Rates supported: 48 kHz
*No Audio on HDMI output
---
Audio Output Analog
• 2 x RCA connectors, 2-Channel unbalanced
*This feature only works when used in conjunction with RovoCam Audio
---
RS-232
• 1 x 3.5mm TRS Input for RS-232 bidirectional signals
---
USB Config
• 1 x USB for configuration with AJA Mini-Config
---
Size (w x d x h)
• 4.66" x 6.97" x 0.94" (118mm x 177mm x 23.9mm)
---
Weight
---
Power
• RovoRx-SDI only: 48V @ 303mA = 14.5W typical, 48V @ 335mA = 16W max
• RovoRx-SDI powering RovoCam: 48V @ 450mA = 21.6W typical, 48V @ 480mA = 23W max
---
Environment
• Safe Operating Temperature: 0 to 40 degrees C (32 to 104 degrees F)
• Safe Storage Temperature (Power OFF): -40 to 60 degrees C (-40 to 140 degrees F)
• Operating Relative Humidity: 10-90% noncondensing
• Operating Altitude: <3,000 meters (<10,000 feet)